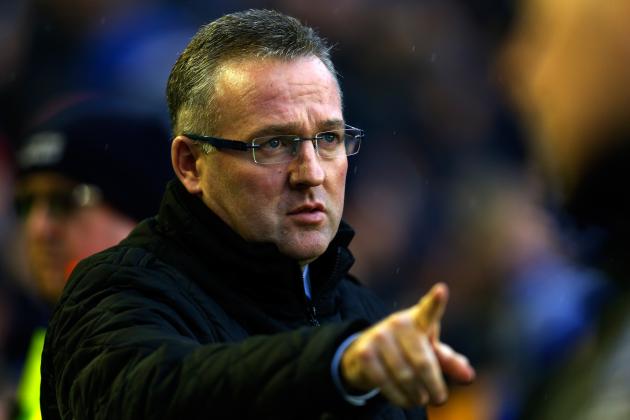 According to John Percy of The Telegraph, Aston Villa are working to extend the contract of current manager Paul Lambert for another three years.
The Scotsman took over in the summer of 2012 and has just 18 months left on his deal, but Chief Executive Paul Faulkner has already opened discussions over improved terms.
It's a staunch commitment to a beleaguered manager, as it's become common knowledge that the majority of Villa fans are not happy with Lambert's performance this season.
The results have been up and down. Performances at home have been extremely poor on the whole, and an injury to Christian Bentekepulled into focus just how reliant this crop of players are on their star striker.
But if we put away the pitchforks and check raw facts for a moment, Villa sit 10th in the Premier League—top of the 11-team pack who are, frankly, unable to reach the heights Southampton and Newcastle have set this season below the Champions League contenders.
Lambert inherited a dire team packed with high-earning subpar performers, and he's done his best to move away from those players and fill his side with new ones. He now has a squad to choose from on a game-by-game basis, and it doesn't include overpaid wash-ups with no spirit or youngsters with no experience whatsoever.
Comparative Villa XIs (Paul Lambert vs. Alex McLeish)

| | | | |
| --- | --- | --- | --- |
| Villa 4-3 WBA (29.01.2014) | Cost / Wage p/w | Villa 2-2 QPR (01.02.2012) | Cost / Wage p/w |
| Brad Guzan | £800k / £30k | Shay Given | £4m / £50k |
| Matthew Lowton | £3.3m / £20k | Alan Hutton | £4m / £40k |
| Ron Vlaar | £3.3m / £30k | Richard Dunne | £6m / £50k |
| Ciaran Clark | None / £25k | Ciaran Clark | None / £15k |
| Ryan Bertrand | Loan / £17.5k | Carlos Cuellar | £9m / £30k |
| Ashley Westwood | £2.2m / £20k | Stephen Warnock | £8m / £40k |
| Karim El Ahmadi | £2.4m / £20k | Charles N'Zogbia | £9.5m / £40k |
| Fabian Delph | £8.3m / £30k | Stiliyan Petrov | £9m / £50k |
| Leandro Bacuna | £800k / £20k | Stephen Ireland | £8.5m / £55k |
| Andi Weimann | None / £30k | Robbie Keane | Loan / £30k |
| Christian Benteke | £7.5m / £50k | Darren Bent | £19m / £70k |
| Total | £28.6m / £290k | Total | £77.5m / £470k |
Transfermarkt.co.uk
The club have been frugal over the past two seasons, but the Scot has managed to find value in the market and bring in key players for reasonable prices. He's also obeyed board pressure to offload high earners who don't contribute, and at no point has that set progress back.
Villa are very close to a debt-free model other clubs would kill for, and they've achieved this in addition to staying in the Premier League, troubling the top half this season with regularity and spending extremely modest wages.
For fans, this isn't enough—the Holte End still bays for success on par with Rotterdam in 1982—but club owner Randy Lerner is still recovering from having his fingers stung in the Martin O'Neill era. Mat Kendrick of The Birmingham Mail sums it up aptly when he suggests the U.S. billionaire was scarred by the breakdown in relationship with MON in 2010, and the legacy of that is a prudent and tightly run ship.
Understanding Lerner's extremely reasonable and careful mindset in the wake of this is key to developing the requisite patience to support Aston Villa in 2014. Rafael van der Vaart and Wesley Sneijder aren't coming, but Eunan O'Kane of Bournemouth just might.
There is no doubt that fans would not be nearly as vocal in their attempts to undermine Lambert and his position had Villa's home form (W3-D2-L7) and away form (W4-D4-L4) been switched this season.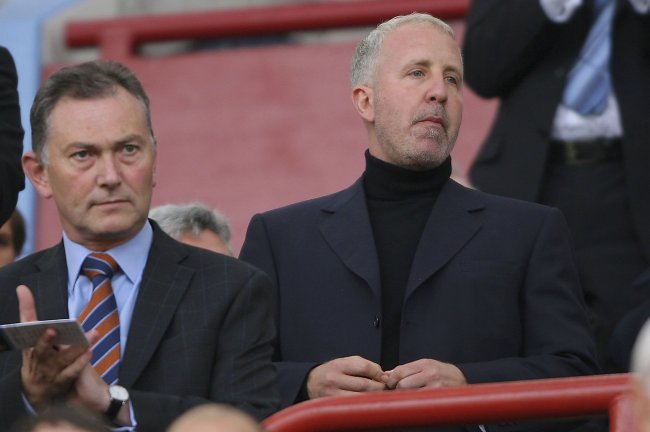 Stu Forster/Getty Images
Improvement at home is an absolute must, but Lambert's January attempts to sign Wes Hoolahan—a crafty, clever No. 10 from Norwich City—signal his understanding that Villa's counterattacking style just doesn't fly on the turf in B6.
For those asking why Hiroshi Kiyotake of Nurnberg isn't signed with immediate effect, one must remember that this is a club still haunted by three consecutive seasons of mistakes—and Lerner knows it.
Alex McLeish was brought in under instruction to sign players carefully, but what did he do? Sign Shay Given to a £50,000-per-week contract spanning five years. This is why Lerner's trust is hard to gain.
The club is being hamstring by the huge wage packets of Darren Bent, Charles N'Zogbia, Alan Hutton and Given, and believe it when we say Lambert wants to put that money to better use more than anyone else connected to the club.
The simple fact is he can't. Yet.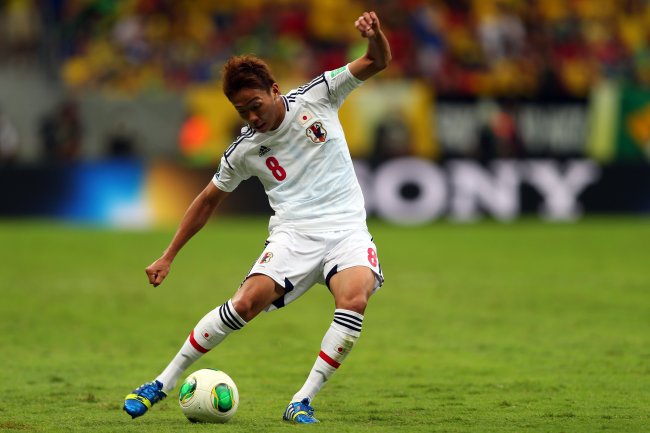 Clive Rose/Getty Images
The feeling in B6 is that if Hiroshi Kiyotake is signed, all of the club's problems will just disappear.
But Lambert is slowly breaking down that barrier, and he and Lerner are in regular contact and remain happy with the direction of the club. Perhaps 90 minutes at Villa Park doesn't leave fans with the same feeling, but know that this club are very close to coming out of a dark, dark period.
The Scot is now at a stage where he can begin to sprinkle quality into the squad rather than go out and sign six players to bulk out the size of it. That's the marker that this historic club are turning the corner, and we'll see it happen this summer with Lambert—freshly signed—at the helm.
The club can't afford to sack a fourth manager in five seasons. That would leave Villa back at square one, and the costs involved in replacing the staff would hoover up the would-be budget for new signings.
If Lambert has proved anything, it's that he can navigate tough periods with limited resources at his disposal. Let him complete the transformation, give him a few quality players and see what he can do.
The club owe him that at the very, very least.